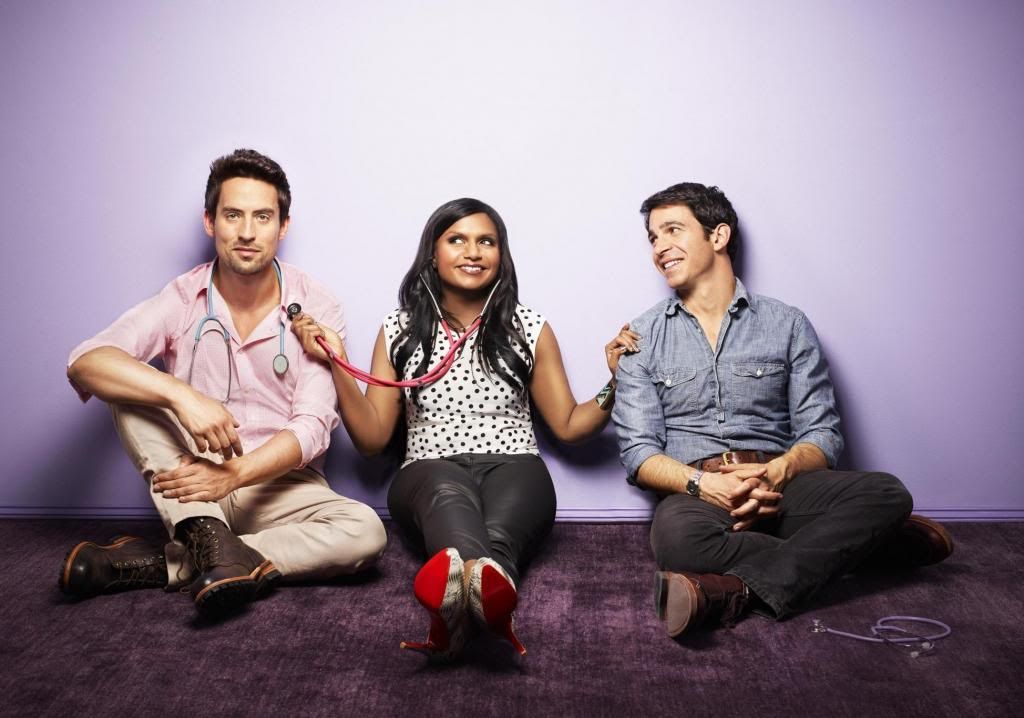 Next Tuesday brings us a new batch of The Mindy Project with the popular Fox show returning from its mid-season hiatus. The last episode that aired back in January left us with lots of questions about Mindy and Danny's relationship, her standing with Cliff and whatever shenanigans she and her co-workers are going to get into next.
1. First things first – I think we can all agree that we hope to see Mindy happy and healthy. Whether that happiness lies in her rekindling her relationship with Cliff, beginning a new one with Danny or being the kickbutt independent woman that she is, Mindy deserves it! Often times when characters who seem to be perfect for one another get together after a time they lose their chemistry so as long as the right move happens, happy Mindy will only allow the show to be even wittier and funnier than it already is.
2. Peter and Maria Menounos together — Peter went out on a limb in the 'LA' episode and made a "romantic gesture" on TV which led to him getting tackled by security guards (after finding out that Maria was off vacationing in Hawaii with her boyfriend). How out-there would it be to have Maria end things with this supposed 'boyfriend' of hers and be with Peter? It would prove that it wasn't just a "one night stand" between them two and it would allow the perfect opportunity for what I believe is the next thing that should happen on the show…
3. A guest actor — while Maria Menounos would be ideal, any celeb actor joining the show for a little would be add some spice to the storylines. Not just anybody would do. This guest actor would need to be someone who can bounce off of Mindy's humor and not overshadow it – maybe a little The Office reunion with Steve Carell? That would be too awesome.
4. More relatable moments about life as a young adult in the real world — We can hope and dream for all the things we want on this show but the only thing that really needs to happen is for it to continue to be down-to-earth and relatable to young adults. The allure of The Mindy Project is that it delivers typical stories with a lighthearted and playful touch. It reminds us that life doesn't need to be so serious and as long as it continues to be like that, the show will continue to be one of our favorites.
If you are a fan of The Mindy Project, let us know what you hope to see in the next slew of episodes!
(written by Bailey Munson)