Weekend One of Coachella 2014 is complete and what better way to kick off the conversations and weekend round-up than to shift through the wild and crazy fashions and deem a select few our "best dressed".
Coachella has the usual trends of crochet tops, maxi skirts, crop tops and flower crowns but this year we saw some throwbacks tied into all of that. Celebs were looking like they were back in the 1990's with their hip-tied flannels and colored mirror eyewear. Two sisters stood out amongst the rest this weekend but there was one hidden gem that we uncovered and thought was chic and fashionable at the festival.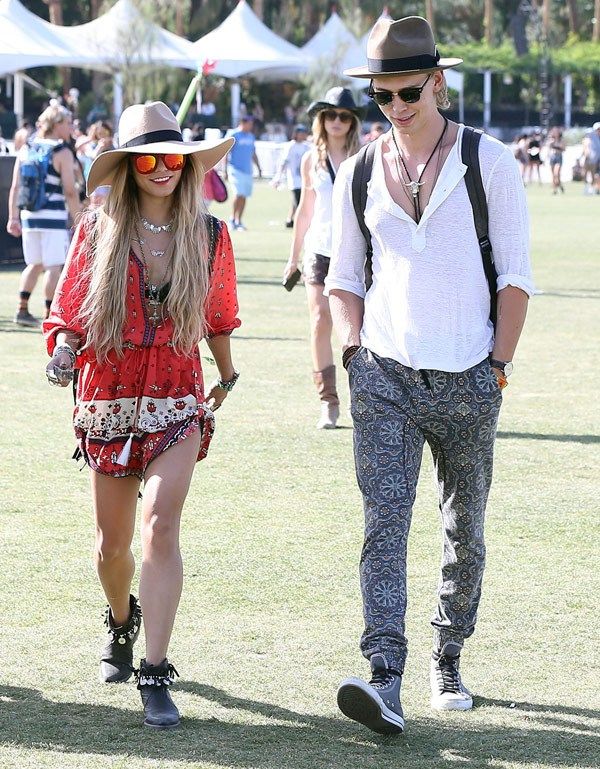 1. Vanessa Hudgens
Some have dubbed her the "queen of Coachella" and while that may still be up for debate, nobody can deny the fact that this festival is Vanessa's stomping grounds. Each year we see her out and about in different carefree, lovechild outfits but what I loved the most about her outfit listed above is the slight edge that is carries. Her wide-brimmed hat and leather shoes add just enough contrast to her loose, oversized tunic and gives this look some interest. and those shades? Perfect.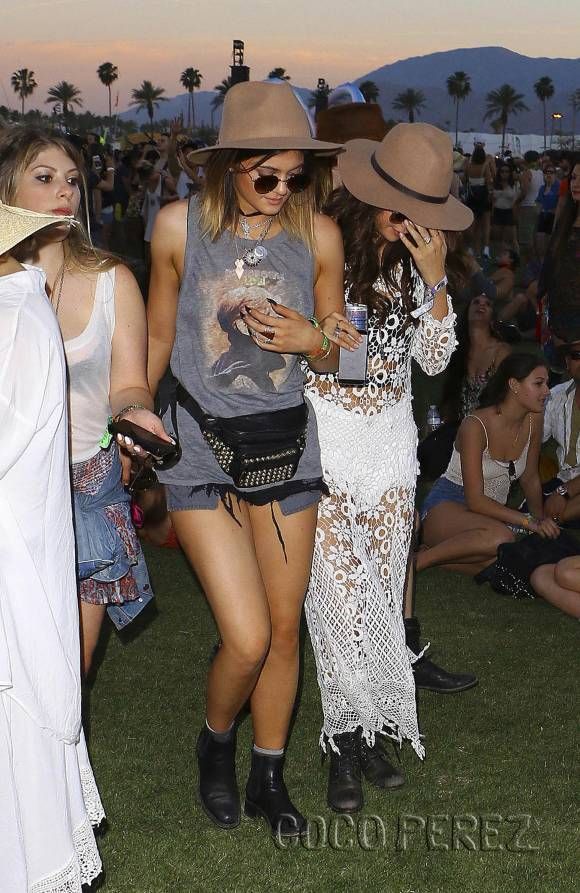 2. Kylie Jenner
Kylie definitely made a splash with her second-day outfit (which was very black and "goth") but her better outfit was from the kickoff day of the festival. She paired a simple graphic T-shirt with some cutoffs, boots and a simple hat which looked effortless and cool. Fresh ombréd hair and a studded fanny pack gave her some fashion brownie points and really pulled it all together. Sometimes less really is more – even at such a statement-making event like Coachella.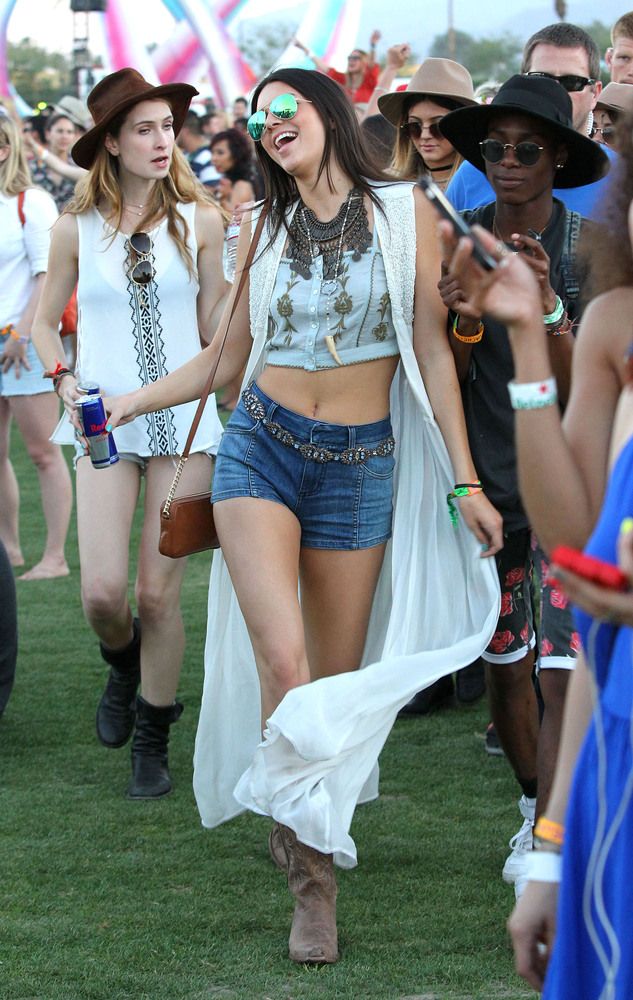 3. Kendall Jenner
The eldest Jenner gal was also romping around Indio in some eye-catching looks but just like her sister, Kendall looked the best in her more simple get-up. She was the poster child for bohemian fashion with denim shorts and a metal belt and a long, flowing vest. Metal coin necklace and to-die-for mirrored aviators sealed it all together! Very Boho. Very Coachella. Still fresh at the same time.
4. Kate Bosworth
Last but not least is another Coachella veteran in Kate Bosworth. She looked super comfy in a cotton criss-cross dress and thick sandals. Aside from her actual fashion, what was the best part of her look was her high bun and choker necklace. That necklace paired together with those sandals really brought me back to the late nineties but that stomach cut-out brought her back to current times. (Can we also point our her hubby's all-denim emsemble? Awesome!)
We can't wait to see what next weekend brings!
(written by: Bailey Munson)